Anger Management Counseling and Therapy
If you are looking for ananger management counselor or therapist in Westchester and Putnam Counties, call Stress Free Counseling's Chris Colasuonno, a Certified Anger Management Counselor, for a consultation. There are few emotions that can cause problems,such as anger, rage, mood swings, or emotional outbursts. All humans get angry whether they know it or not. Anger is a response to a perceived threat in a personal situation. The person who gets angry may feel that the situation has caused an injustice, anxiety, conflict, negligence, humiliation, or betrayal. Stress Free Counseling in Yorktown Heights, NY, offers anger management to help you choose ways to deal with anger and emotions as a healthy response to social situations. Do you need to control your anger? Do your mood swings scare others?
Control Your Anger - Lower Your Stress and Anxiety
Often people have anger symptoms and control issues that they aren't aware of. The expression of anger can be frightening to someone, such as hostile behavior or lashing out at the intended victim. Some people who are angry silently sulk or play a passive-aggressive game. Take a moment to review our anger symptom chart. If you or a loved one has these symptoms, we can offer ways to defuse the angry responses. While no one can offer any guarantees, talking out angry situations and finding out the true reasons why someone is angry often has many benefits. We also help you get an understanding of the roots of your feelings.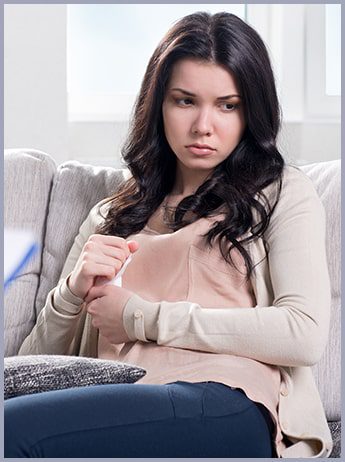 Questions About Anger
Do you lose your temper easily?
Are you frequently irritable and impatient?
Do you have many emotional outbursts?
Are others afraid of being near you?
Do you lose self-control easily?
Do you possess aggressive and violent thoughts?
Do you harbor resentment towards others?
Do you need to control every situation?
Do you overreact to minor situations?
Is it hard for you to let stuff go?
Do you use words to hurt others?
Court-Ordered Anger Management Classes
As a certified anger management counselor and therapist, Chris Colasuonno at Stress Free Counseling has worked with many Westchester and Putnam County courts, attorneys, and companies providing counseling, therapy, and court-approved anger classes.
Do you need Court-Mandated Anger Management Classes?
Were you arrested for assault or domestic violence?
Have a restraining order?
Need an anger evaluation for your job?
Spouse is scared and threatening divorce?
Do you scare people with your anger?
When legal, family, or work-related anger issues arise, it is important to not only satisfy these requirements but also process out the issues that caused anger to escalate in order to avoid repeated behavior. As a counselor and therapist who provides anger management counseling and therapy in the Westchester and Putnam area, controlling your anger and reducing mood swings can help your life, work, and relationships.
Proudly offering Counseling and Therapy in all areas of Westchester County, Putnam County, and Dutchess County including the following communities – Somers, Yorktown Heights, Bedford, Katonah, Cortlandt Manor, Mohegan Lake, Brewster, Armonk, Bedford Hills, North Salem, Mahopac, Mt. Kisco, Scarsdale, South Salem, White Plains, Poughkeepsie, Wappinger Falls, Carmel, Pleasantville, Peekskill, Croton, Rye, Harrison, Yonkers, New Rochelle, Mamaroneck, Larchmont, Purchase, Chappaqua, Briarcliff Manor, Millwood, Mahopac Falls, Baldwin Place, Hawthorne, Elmsford, Valhalla, Newcastle & Putnam Valley, Phillipstown, Kent, Southeast.
Psychology & Therapy services provided including but not limited to: