Bipolar, Anger, Mood Swings, Mental Health
Have Bipolar? Mood Swings, Anger, and Rage?
What is bipolar? Many people have mood swings and anger with rage that can be bipolar, depression, or another mood disorder. Often, individuals may not realize that they have bipolar or other issues causing anger, mood swings, rage, irritability, or another mood disorder. Psychotherapy and counseling can be effective ways to control anger management and rage in Westchester and Putnam Counties. Chris Colasuonno of Stress Free Counseling (Call Chris for Help! – (914) 486-5776) has treated many people with bipolar disorder, anger, and other mood disorders in Westchester and Putnam Counties, offering counseling and psychotherapy.
What is a mood disorder? A mood disorder is the mental health class that health professionals use to broadly describe all types of depression and bipolar disorders, including major depression, dysthymia, bipolar disorder, mood disorder due to a general medical condition, and substance-induced mood disorder. Just because a person gets mad or has mood swings does not mean there is a mental health condition. There can be a medical cause for mood swings, or a person maybe abusing alcohol or drugs. Being screened by your primary care physician can be an important step in identifying the cause of the elevated emotions.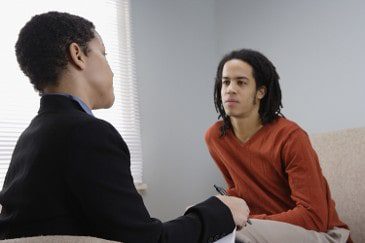 Symptoms of Bipolar, Mood Swings, and Anger
There are many symptoms with individuals with mood swings and causes. Having proper mental health, substance abuse, and/or anger management screening is essential in identifying the issues contributing to mood swings. Chris Colasuonno has provided counseling and psychotherapy in Westchester and Putnam Counties for clients with bipolar, mood swings, substance abuse, and anger management. Call Chris to schedule a free consultation or ask questions.
Constant Sad, Anxious, or Empty Mood
Feeling Restless or Irritable
Loss of Interest in Things That You Once Enjoyed, Including Sex
Inability to Focus, Think, or Make Decisions
Low Energy, Fatigue, or Being Slowed Down
Keep Having Thoughts of Death or Suicide, Wishing to Die, or Attempting Suicide
Feeling Worthless or Hopeless
Feeling Undue Guilt
Changes in Eating Habits, Eating Too Much, or Not Enough
Changes in Sleep Patterns, Such as Fitful Sleep, Inability to Sleep, Waking Up Very Early, or Sleeping Too Much
Headaches, Digestive Problems, or Chronic Pain
 – (Note: People with this symptom should get treatment right away by calling 911 or going to their nearest hospital emergency room.)
Manicsymptoms may include:
Inflated Self-Esteem
Need for Less Rest and Sleep
Easily Distracted or Irritable
Racing Thoughts
Physical Agitation
Risky, Aggressive, or Destructive Behavior
Talking a Lot and Talking Fast
Excessive High or Euphoric Feelings (Feeling Overly Happy)
Increased Sex Drive
Increased Energy
Increased Denial
Unusual Poor Judgment (For Instance, Buying Sprees or Sexual Indiscretion)
Treatment for Bipolar, Mood Swings, Rage, and Anger
There can be many reasons why a person has elevated emotions and moods. Often treatment involves a counselor and therapist. Chris Colasuonno is a mental health counselor and addiction therapist and has provided psychotherapy in Westchester and Putnam Counties, where he also specializes in anger management. Call or email your questions to Chris.
What are Bipolar I and II?
What are the Signs of Bipolar?
Bipolar disorder includes extreme mood shifts that alternate from one pole to another—between high-energy mania and low-energy depression. There are different types of bipolar including bipolar I, bipolar II, cyclothymic, and other specified and unspecified bipolar and related disorders. The two most common are bipolar I and bipolar II. The difference between bipolar I and bipolar II is that both involve both manic and depressive episodes, but it's the magnitude of the manic episode that sets the two types apart. In bipolar I, the person has actual manic episodes, including psychotic symptoms such as hallucinations, delusions, and a break from reality.
In bipolar II, the individual has depression alternating with hypomania without mania and/or psychotic symptoms. Hypomania is a less severe version of true mania. People experiencing hypomania might feel an elevated mood but not have a break from reality. People with both bipolar I and bipolar II experience similar states of depression, characterized by low energy, feelings of hopelessness, lethargy, or a lack of enjoyment in previous interests.
Signs and Symptoms of Hypomania
Risky Spending
Higher Sex Drive
Risky Sexual Behavior
Racing Thoughts and Flights of Ideas
Rapid Speaking
Feeling Special and Elated
High Energy
High Irritability
Someone with hypomania may be able to function well in their social and professional lives, but decision-making during hypomania may be poor where the individual may exhibit behaviors that can be risky such as excessive sex, gambling, or other issues.
Post-Traumatic Stress Disorder (PTSD, Trauma, Stress, and Mood Swings)
There are many reasons why individuals may have mood swings or intense emotions. A person may have Post-Traumatic Stress Disorder (PTSD) or dealing with any past trauma, including current stress. A person may be a veteran or a survivor dealing with memories or nightmares. There are many reasons to seek out counseling and therapy to help a person deal with the past and utilize healthier coping skills in the current. A person will take these intense emotions or mood swings into their family or relationships where the other partner can feel like they are walking on "eggshells." This is a common phenomenon in anger management in which Chris Colasuonno provides counseling and therapy for anger management in Westchester and Putnam Counties. Rage, anger, and mood swings are hard for significant others and family members to deal with, and often, they reach out to a counselor for help. Call Chris if you need help or email him.
BIPOLAR AND MOOD SWINGS QUIZ
Do I have bipolar? Do I need treatment for mood swings? Take our quiz to see how things are. This quiz is only used as a guide and does not substitute for a complete assessment from your primary medical doctor or a qualified health professional. Call or email Chris to discuss your results.
SUICIDE PREVENTION
If you think someone is at immediate risk of self-harm or hurting another person:
Call 911 or your local emergency number.
Stay with the person until help arrives.
Remove any guns, knives, medications, or other things that may cause harm.
Listen, but don't judge, argue, threaten, or yell.
If you think someone is considering suicide, or you are, get help from a crisis or suicide prevention hotline.
Proudly offering Counseling and Therapy in all areas of Westchester County, Putnam County, and Dutchess County including the following communities – Somers, Yorktown Heights, Bedford, Katonah, Cortlandt Manor, Mohegan Lake, Brewster, Armonk, Bedford Hills, North Salem, Mahopac, Mt. Kisco, Scarsdale, South Salem, White Plains, Poughkeepsie, Wappinger Falls, Carmel, Pleasantville, Peekskill, Croton, Rye, Harrison, Yonkers, New Rochelle, Mamaroneck, Larchmont, Purchase, Chappaqua, Briarcliff Manor, Millwood, Mahopac Falls, Baldwin Place, Hawthorne, Elmsford, Valhalla, Newcastle & Putnam Valley, Phillipstown, Kent, Southeast.
Psychology & Therapy services provided including but not limited to: