When You Need Counseling
In our lives, many situations and problems crop up. Our counseling services can be very beneficial for identifying and working through these challenging situations. Stress Free Counseling can help you find solutions to your problems. By talking in a safe and caring manner, healing often does occur.
Take Our Quiz
The following quiz covers a range of situations that have proven time and again to respond well to therapy. We are not saying that everyone with these conditions needs or would absolutely benefit from counseling services. But we believe you might consider individual or family psychotherapy after you visit a professional and your situation is diagnosed. A therapist can help you if you answer yes to some of these questions.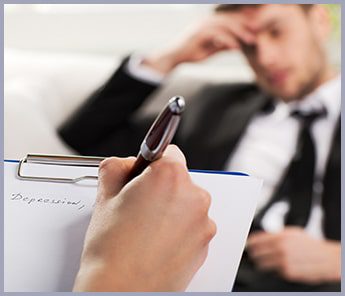 Are you in a crisis?
Are you feeling stressed, depressed, or hopeless?
Do you have secrets inside that need to be talked about?
Are you having problems with your marriage?
Do you or a loved one have an alcohol or drug problem?
Do you feel distant from your significant other?
Are you in the process of a divorce or separation?
Are you trying to find direction/meaning for your life and career?
Is your job/career causing too much stress?
Do you need help coping with your children?
Are you having any sleep, eating, or sexual problems?
Are you in an abusive relationship?
Do you need help with your child's behavioral, emotional, or school problems?
Do you need help, advice, or resources for aging relatives?
Do you feel alone or isolated?
Do you feel ashamed or guilty about anything?
Do you have panic or claustrophobic attacks?
Are you facing a life-threatening illness?
Does anger, guilt, or fear place restraints on your life?
Do you suffer from mood swings?
Do you need help working the 12 Steps?
Do you have arguments with relatives and co-workers?
Do you experience profound mood swings?
Do you have nightmares or flashbacks?
Are you a veteran who is suffering?
Are you preoccupied with thoughts of suicide?
Are you feeling lonely and alone?
Are you doing any self-destructive harm or behavior?
Do you have questions about your sexual behavior?
Proudly offering Counseling and Therapy in all areas of Westchester County, Putnam County, and Dutchess County including the following communities – Somers, Yorktown Heights, Bedford, Katonah, Cortlandt Manor, Mohegan Lake, Brewster, Armonk, Bedford Hills, North Salem, Mahopac, Mt. Kisco, Scarsdale, South Salem, White Plains, Poughkeepsie, Wappinger Falls, Carmel, Pleasantville, Peekskill, Croton, Rye, Harrison, Yonkers, New Rochelle, Mamaroneck, Larchmont, Purchase, Chappaqua, Briarcliff Manor, Millwood, Mahopac Falls, Baldwin Place, Hawthorne, Elmsford, Valhalla, Newcastle & Putnam Valley, Phillipstown, Kent, Southeast.
Psychology & Therapy services provided including but not limited to: