End the Stress and Find Solutions for Burning Out
Excess stress and burning out can cause major disturbances in your life. Often people don't understand the impact of stress. Talk to Stress Free Counseling about how to help reduce the stress associated with post-traumatic stress disorder, generalized anxiety disorder, and anxiety attacks, and feel less stressed out. As you learn effective stress reduction techniques and coping skills through our cognitive behavioral therapy techniques, your life will return to a more serene level.
Responding to Stressful Situations
Your stress reaction is simply a response to some type of stimuli, whether they are internal or external. This is the situation going around you that you are sensing. How do you interpret this situation, and what does it mean? While many situations in life can be hard to deal with, leaving us without any control over the situation, it is possible to find some ways to cope with stressful situations. For example, a married couple contemplating divorce is a common counseling situation. Couples counseling might offer a safe and impartial arena for the couple to reconnect and find common ground in working towards saving their relationship.
Reducing Stress Through Counseling
As counseling is introduced, stress levels can be lowered and functioning enhanced. While counseling can't control all of life's outcomes, such as the death of a loved one, counseling can offer ways to lower stress and burnout levels. With this in mind, take a moment to review the list of some of the stress/burnout symptoms. If you feel that you have a number of these symptoms, you might decide that counseling will greatly benefit your life. Give us a call to set up an appointment to discuss your needs.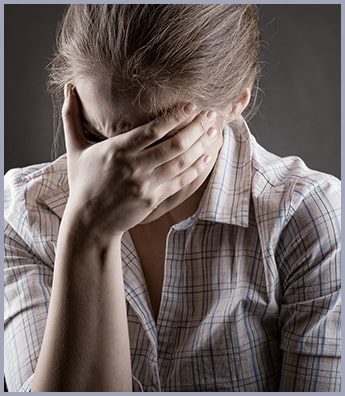 Stress and Burnout Symptoms
Worry
Fear
Panic
Sadness
Lack of Concentration
Mood Swings
Restlessness
Confusion
Forgetfulness
Anxiety
Fight/Flight
Negative Thinking
Job Performance Issues
Withdrawal/Isolation
Tension or Agitation
Hypervigilance
Sleep Problems
Lost Interest in Favorite Activities
Constantly Fatigued
Reduced Sexual Drive
Frequent Colds/Infections
Increased Alcohol/Drug Use
Physical Disorders
Ulcers, Colitis, and Headaches
Allergies, Asthma, and Nausea
Proudly offering Counseling and Therapy in all areas of Westchester County, Putnam County, and Dutchess County including the following communities – Somers, Yorktown Heights, Bedford, Katonah, Cortlandt Manor, Mohegan Lake, Brewster, Armonk, Bedford Hills, North Salem, Mahopac, Mt. Kisco, Scarsdale, South Salem, White Plains, Poughkeepsie, Wappinger Falls, Carmel, Pleasantville, Peekskill, Croton, Rye, Harrison, Yonkers, New Rochelle, Mamaroneck, Larchmont, Purchase, Chappaqua, Briarcliff Manor, Millwood, Mahopac Falls, Baldwin Place, Hawthorne, Elmsford, Valhalla, Newcastle & Putnam Valley, Phillipstown, Kent, Southeast.
Psychology & Therapy services provided including but not limited to:
Relaxation - Stress Management - Stress Free Counseling