Improving Your Mental Health in Westchester County, NY
Most people don't think about their mental health in Westchester County, NY, unless they are dealing with a major life crisis. However, working with a therapist can be helpful in both times of trouble as well as when everything seems to be going your way. As a matter of fact, developing stronger coping skills when you don't need them means you will be better prepared when you do.
Stress Free Counseling is here to help clients whenever they are ready to take the first steps toward improving their mental health. Through our cognitive behavior therapy, we can teach you how to cope with strong emotions and feelings while learning how to identify and address any mental health issues you may be experiencing.
What Is Mental Illness?
Mental illness is a condition that affects a person's behavior, thinking, mood, and feelings. The conditions may be infrequent or longer lasting, but they are likely to affect the person's ability to relate to others and function on a daily basis. Mental illness does not discriminate, and it can affect anyone regardless of gender, age, geography, income, social status, religion/spirituality, race/ethnicity, sexual orientation, background, or any other aspects of cultural identity.
It is also very common. In the United States, the National Alliance on Mental Illness estimates that almost 1 in 5 adults will experience some form of mental health problem each year. The National Institute of Mental Health (NIMH) estimates that 5-10% of the entire United States population deals with mental health issues.
What are the Types of Mental Illnesses
There are many different types of mental health conditions, including anxiety, depression, personality disorders, schizophrenia, bipolar, substance abuse, eating disorders, and PTSD. Sometimes, a person may not even have a formal mental health issue but is simply unable to deal with a crisis effectively. For example, COVID-19 has tremendously burdened our society, testing everyone's coping skills. This can lead to heightened anxiety, depression, and other mental health issues.
How Do You Treat Mental Illness?
Thankfully, there are many treatment options available. Psychotherapy, for example, can be a beneficial part of a treatment plan. Exercise, diet changes, anger management, and medications can also be helpful. If your crisis is overwhelming for you and feels like too much to bear, you need to turn to a professional. There are solutions out there that can help you feel more like yourself again.
Getting Perspective
While a therapist or a counselor obviously can't solve all of life's problems, a good one can help you put things into perspective and offer suggestions to help you improve your situation. Often, how you view your situation is one of the best places to start when it comes to improving mental health. A therapist can offer a perspective you had perhaps not thought of during your immediate crisis.
Consider these common examples below. Notice how we might not be able to change the event, but maybe we can find a better way to deal with the situation.
Example A
Situation: You feel alone with your problems, and no one understands you.
Hope: The counselor offers evidence that you aren't alone and finds support groups, books to read, or online forums for those walking in your shoes.
Example B
Situation: You give up because your mental illness is too much to deal with.
Hope: The counselor will help you research your illness and find others with your condition. We will offer mental health therapy techniques and give you tools to talk to your doctor about medication management.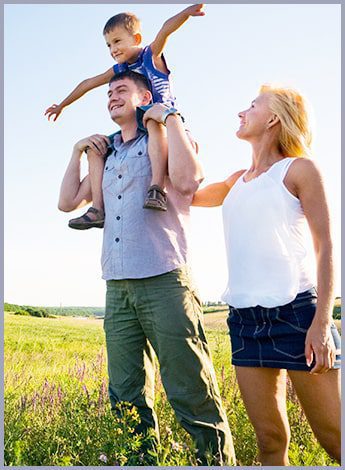 Example C
Situation: You can't manage all of the stress in your life. You feel like you're going to have a nervous breakdown.
Hope: Simple stress reduction techniques work well. Two essential counseling techniques are partializing and prioritizing problems, which are often proven to reduce stress.
Ready to Work with You
We are proudly offering counseling and therapy in all areas of Westchester County, Putnam County, and Dutchess County, including the following communities—Somers, Yorktown Heights, Bedford, Katonah, Cortlandt Manor, Mohegan Lake, Brewster, Armonk, Bedford Hills, North Salem, Mahopac, Mt. Kisco, Scarsdale, South Salem, White Plains, Poughkeepsie, Wappinger Falls, Carmel, Pleasantville, Peekskill, Croton, Rye, Harrison, Yonkers, New Rochelle, Mamaroneck, Larchmont, Purchase, Chappaqua, Briarcliff Manor, Millwood, Mahopac Falls, Baldwin Place, Hawthorne, Elmsford, Valhalla, Newcastle, Putnam Valley, Philipstown, Kent, and Southeast.
Psychology and therapy services provided include but are not limited to: