Create Synergy with Yourself with Our Life Coach in Westchester County, NY
Sometimes, it takes a helping hand to achieve your life goals and find self-awareness successfully. Stress Free Counseling is a life coach in Westchester County, NY, dedicated to helping individuals, workers, management, and corporations become more productive through our life and executive coaching services. We aim to help you improve your mental health and find the answers you need to succeed in life.
Individual & Career Coaching Questions
How can I better communicate?
Am I in the right career?
How come I have problems with my relationships?
How can I better utilize time management skills?
What is the best way to prioritize my day?
How do I balance my work and home life?
Are there better ways to handle job stress?
How can I remove obstacles around me?
Take Our Quiz
Rating Scale – Low to High
1 2 3 — Don't Agree at All
7 8 9 10 — Definitely Agree
I am ready to make positive changes in my personal life.
I need to find my purpose and direction in life.
I'm satisfied with my career.
I can benefit from someone to keep me on course to my goals.
I am ready to overcome self-defeating thoughts and behaviors.
I need to unlock my creative side.
I have not lived up to my potential.
I need to improve my personal and business relationships.
I'm a perfectionist.
I have a fear of failure.
I need to have better organization skills.
I have to balance my career and personal life.
I always procrastinate.
My anger prevents me from being happy.
I have a negative self-image of myself.
I should be more assertive.
I need to be more assertive.
I tend to be too controlling.
I have to increase my self-confidence.
I always blame myself for things.
Analyzing Your Score
1-40 — Probably Don't Need Coaching at This Point
41-75 — Could Use Some Coaching Work in Various Areas
76-100 — Coaching Would Be Beneficial to Your Life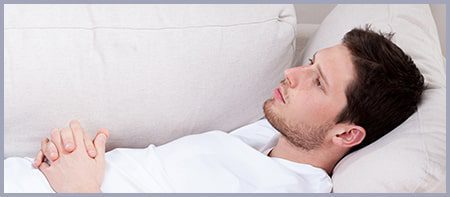 Corporate Coaching for Professionals
It isn't uncommon for employees to become frustrated or feel like they are losing morale in high-stress jobs. As a matter of fact, one of the most destructive forces in a career is burnout, which causes billions of dollars in lost productivity, absenteeism, and strained work relationships.
The ability of an individual, manager, or corporation to manage their stress and burnout levels is crucial to creating a healthy and productive environment. At Stress Free Counseling, we help management boost morale and reduce their employees' potential for burnout. Through our corporate executive coaching, you will be able to find solutions to many of the issues that could affect your business.
Not sure if your organization needs corporate life coaching? Then ask yourself some of the following questions:
How can we motivate our staff?
What do employees really feel about their jobs?
Why is there high turnover and absenteeism in our workforce?
How come we are missing our goals?
Are we getting the maximum potential from our staff?
Is our staff afraid to discuss issues?
How can we manage change?
Are we dealing with conflict in the workplace?
Corporate Coaching for Professionals
We are proudly offering counseling and therapy in all areas of Westchester County, Putnam County, and Dutchess County, including the following communities—Somers, Yorktown Heights, Bedford, Katonah, Cortlandt Manor, Mohegan Lake, Brewster, Armonk, Bedford Hills, North Salem, Mahopac, Mt. Kisco, Scarsdale, South Salem, White Plains, Poughkeepsie, Wappinger Falls, Carmel, Pleasantville, Peekskill, Croton, Rye, Harrison, Yonkers, New Rochelle, Mamaroneck, Larchmont, Purchase, Chappaqua, Briarcliff Manor, Millwood, Mahopac Falls, Baldwin Place, Hawthorne, Elmsford, Valhalla, Newcastle, Putnam Valley, Philipstown, Kent, and Southeast.
Psychology and therapy services provided include but are not limited to: