Anxiety, Depression, and Mental Health Treatment
Panic attacks? Mood swings? Depression? Many individuals in Westchester and Putnam Counties suffer from mental health issues that cause elevated levels of stress. One of the most important steps in seeking treatment is finding an experienced counselor or therapist who has treated almost all mental health conditions, including anxiety, depression, generalized anxiety disorder, panic attacks, agoraphobia, bipolar, panic disorder, and personality disorders, including borderline, anti-social, histrionic, narcissistic, and schizotypal personality disorders. At Stress Free Counseling serving Westchester and Putnam Counties, NY, we have counseled hundreds of clients in and out of hospital settings dealing with mental illness and helped educate their families, removing the stigma. We perform a thorough, continuous assessment of our clients so that we can offer proper mental health diagnosis and treatment. For some clients, medication can help alleviate symptoms, and we can coordinate care with your medical doctor or psychiatrist while offering a cognitive behavioral therapy approach.
Symptoms of Mental Illness
A mental health condition is an illness like diabetes or cancer, but it affects a person's mental health and relationships. As humans, our moods can and often change. While "feeling down" is just a rough day for some, others are left with this feeling over an extended period. It is extremely important to get properly assessed if there are substantial changes in how you are functioning. Some common symptoms of anxiety and depression include:
Sudden or Severe Mood Changes
Loss of Interest in Favorite Activities
Difficulties in Dealing with Work, Family, and Relationships
Exhibiting Angry or Hostile Behavior Towards Self or Others
Increased Use of Alcohol or Drugs
Sleeping Pattern Disturbances
Feeling Suicidal
Abusing Food
Dealing with Past Trauma
Eating Too Much or Too Little
Isolating from Family and Friends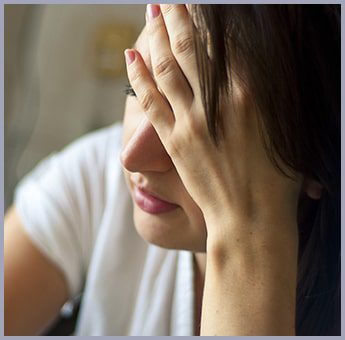 Stigma of Mental Illness
All too often, people hide their feelings and moods from family and friends, afraid to tell others what is really going on. One doesn't have to be ashamed of having a mental health condition like depression or anxiety. Many conditions are classified as diseases by the American Medical Association. Nobody would make fun of someone with cancer or diabetes, but with mental health conditions, there is a stigma. We work very hard to remove the stigma of having a mental health condition as one of the primary ways of treating such individuals.
Proudly offering Counseling and Therapy in all areas of Westchester County, Putnam County, and Dutchess County including the following communities – Somers, Yorktown Heights, Bedford, Katonah, Cortlandt Manor, Mohegan Lake, Brewster, Armonk, Bedford Hills, North Salem, Mahopac, Mt. Kisco, Scarsdale, South Salem, White Plains, Poughkeepsie, Wappinger Falls, Carmel, Pleasantville, Peekskill, Croton, Rye, Harrison, Yonkers, New Rochelle, Mamaroneck, Larchmont, Purchase, Chappaqua, Briarcliff Manor, Millwood, Mahopac Falls, Baldwin Place, Hawthorne, Elmsford, Valhalla, Newcastle & Putnam Valley, Phillipstown, Kent, Southeast.
Psychology & Therapy services provided including but not limited to: