Helping Your Marriage or Relationship Thrive
Couples counseling and marriage therapy can be effective ways to improveyour relationship with your significant other and family members. Chris Colasuonno, LCSW, has treated and counseled many couples and marriages in Putnam and Westchester Counties with common problems and has moved them to solutions.
Reasons for Couples Therapy
DO YOU NEED COUPLES COUNSELING?
COMMON REASONS TO SEEK COUPLES COUNSELING WITH CHRIS
Poor Communication – Does your partner have communication problems? This is often the quickest and easiest behavior to fix in couples therapy. Often one partner will give the other the silent treatment or just not have the skills to communicate. For example, maybe one partner will hide their feelings, and the other will chase them to open up. Learning proper communication techniques helps repair the relationship.
Anger – Does your partner have anger, rage attacks, or mood swings? Chris Colasuonno is certified in anger management, and often, this emotion causes severe disruption in the couple. Identifying and defusing this emotion is important. Often what appears like anger might be frustration, depression, losing control, etc. In treating many couples, Chris helps identify the "fuel" source of the anger, which is needed to correct and lower the anger. Not all counselors are certified in anger. Chris has received specialized training and is a Certified Anger Management Specialist.
Control – Is your spouse controlling or manipulative? Often one partner will attempt to control many of the relationship's situations, or both partners fight for control. Possibly one partner will be a Type A personality or be in a profession where they are in control all of the time. Finding balance is important. One major area is to make sure there is no emotional or physical violence. Chris has worked with many mandated clients and voluntary clients to avoid altercations and will always use our skills for safety to avoid incidents and find a partnership in the relationship.
Lack of Intimacy/Sex – Has your sex life decreased or disappeared? Couples often go through times in their life where distance in the bedroom is prevalent. Counseling can help the couple communicate their feelings and work towards being emotionally closer with their partner.
Affairs, Unfaithfulness, Trust Issues – Is your partner having an affair? Often one partner may have an affair or become emotionally involved with someone else, placing major stress on the relationship. Couples counseling helps start a journey to healing and offers hope to repair the relationship. Just because one partner has a hurtful physical or emotional affair does not mean the relationship is over. Infidelity within a relationship can be the most hurtful and damaging thing a couple ever goes through, but it does not mean the relationship has to be over. Couples counseling provides a healing space to begin the journey toward resolution. It can help find practical and meaningful ways to navigate the treacherous waters of unfaithfulness. Chris has helped many couples work through this issue and rebuild the relationship.
Blended Families – Are you having problems blending your family? When one or both partners have children from another relationship, blending can pose alot of challenges and struggles. Parenting differences, the role of the other parent, and the family's new identity need to be explored. Chris has worked with many families to work towards common goals and lowering family arguing.
Technology – Is your partner addicted to Facebook or their iPhone? Do you feel like you're being ignored in your relationship? Chris has worked with many couples who are out of balance with respect to time spent on Facebook, Twitter, Email, iPhone, or Snapchat. One partner may "like" a friend online or communicate too openly with someone. Chris has worked with many people to find balance and secure appropriate boundaries while building trust in the relationship. Relationship counseling can help couples work through problems technology has caused and create boundaries with each other to help restore trust when social media have hurt the relationship.
Family Issues – You don't get along with each other's families. Holidays are difficult because you are filled with anxiety about seeing your in-laws. Your spouse sides with them over you every time or pretends they do not hear their parents' passive-aggressive comments toward you. The thought of seeing them, and the fight that will occur immediately afterward, fills you with dread. Sometimes going to a counselor who can mediate situations is beneficial.
Marriage Counseling in Westchester and Putnam Counties
Many times, we are not taught how to have healthy relationships. If you saw your parents have a close and healthy relationship, you are more likely to model yourself after this healthy behavior. Conversely, if your household was filled with fights and arguments, chances are you can take these past patterns of behavior into any future relationship. Many relationship challenges today spring from unresolved issues from the past, which is why we use cognitive behavioral therapy to address these issues.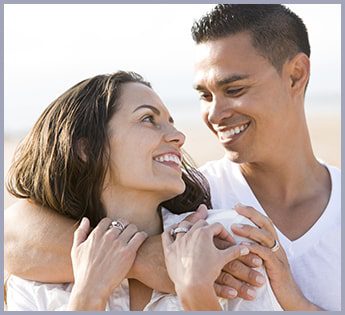 If the past behaviors were unhealthy, counseling could be a beneficial part of your healing process. Counseling can teach you how to communicate effectively and how to empathize while understanding your partner and your own needs and feelings. It can also help you identify when you are "transferring" some other issues from your past relationships to your current ones, such as codependency. Once these past issues are processed and worked through, you may not transfer them on to your partner.
Save Your Relationships and Your Money
Counseling is a cost-effective and safe way to work on any relationship issue. When a person decides to work with a counselor, they are investing both time and money for the ability to have a better quality of life. More than 50% of all marriages and relationships are failing in today's world, and the cost of divorce is enormous. Besides thousands given to divorce lawyers and the emotional burden of a relationship in trouble, the cost to any children involved is incalculable. The small investment made in counseling can yield emotional well-being while also saving financial resources.
As parents go through the changing divorce/relationship process, children become vulnerable, and symptoms indicate how well they can cope with this change. Some notable symptoms include isolation, failing grades, introverted personality, anxiety, or depression. Counseling can help smooth the transition between relationships.
To help put the cost of couples counseling in perspective, few things you can buy will give you the same quality of life that a healthy relationship can. If you and your significant other love each other and can meet each other's important emotional needs, you'll be able to have a prosperous future together. The money you spend to resolve your marital/relationship problems is money well spent.
Take Our Relationship Quiz
Proudly offering Counseling and Therapy in all areas of Westchester County, Putnam County, and Dutchess County including the following communities – Somers, Yorktown Heights, Bedford, Katonah, Cortlandt Manor, Mohegan Lake, Brewster, Armonk, Bedford Hills, North Salem, Mahopac, Mt. Kisco, Scarsdale, South Salem, White Plains, Poughkeepsie, Wappinger Falls, Carmel, Pleasantville, Peekskill, Croton, Rye, Harrison, Yonkers, New Rochelle, Mamaroneck, Larchmont, Purchase, Chappaqua, Briarcliff Manor, Millwood, Mahopac Falls, Baldwin Place, Hawthorne, Elmsford, Valhalla, Newcastle & Putnam Valley, Phillipstown, Kent, Southeast.
Psychology & Therapy services provided including but not limited to: