When You Are Codependent
There are few things that all humans have in common, whether they know it or not. All humans are codependent in various ways and degrees. Codependency can be described as a person becoming lost, obsessed, and overly involved with another person and their problems at the expense of their own needs. As a person gives so much of themselves to another, they become lost and out of balance. Stress Free Counseling provides codependency counseling to restore balance to your relationships.
Setting Boundaries
Many people have a healthy sense of codependency that comes with life's relationships. A good example of this is loving parents who spend a lot of time providing for their children or people who care for aging parents. These are noble goals, but the trick is to balance others' needs with your own. If you don't know how to set healthy boundaries or act like a people-pleaser because you don't want to disappoint, problems will often occur.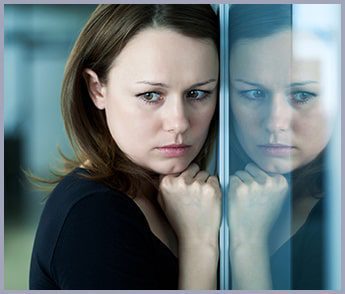 Recovery Is Possible
Codependents can learn to recognize their symptoms, change destructive behaviors, and learn to value themselves. While there are hundreds of symptoms of codependency, read the list below to see if you recognize the most common ones in yourself. If you do, please give us a call. We are here to help.
Questions to Ask Yourself About Codependency
Do you help others at the expense of your own well-being?
Have you stayed in abusive relationships too long?
Do you say yes when sometimes you mean no?
Do you not want to let others down?
Do your social relationships suffer because all of your time is invested in one person?
Do you give yourself sexually when you don't want to?
Do you take the blame for things that aren't your fault?
Do you fear rejection?
Do you always have to be perfect?
Do you have problems setting boundaries at work and in relationships?
Do you run away from problems?
Do you take care of an addict or alcoholic, often neglecting yourself?
Do you cover up someone's behaviors or problems (i.e., enabling)?
Do you sabotage relationships?
Are you challenged by trust issues?
Do you feel guilty and resentful because others get their way with you?
Do you take on more tasks and problems to avoid hurting others?
Are you attracted to needy people?
Do you feel angry, victimized, unappreciated, and used?
Do you come from a troubled, repressed, or dysfunctional family?
Do you blame yourself for everything?
Do you reject compliments or praise?
Do you think you're not quite good enough?
Do you take things personally?
Are you afraid of making mistakes?
Do you feel a lot of guilt?
Do you believe you don't deserve good things and happiness?
Do you try and prove you are good enough to other people?
Do you push thoughts and feelings out of your awareness because of fear and guilt?
Codependency Quiz
Progress Through Understanding Your Feelings
One area that many people find challenging is the realm of feelings. While feelings make us human, they pose many challenges to our mental well-being. Learn to understand your feelings and those of others with emotional counseling. Our feelings, including fear and anger, are often connected to our past situations, and we need help identifying them. Give us a call at Stress Free Counseling to talk to someone about them.
Being Aware of Yourself
The first step in solving problems is self-awareness. Feelings can be very elusive and confusing. So, we take steps to help you identify and quantify your feelings first. Often this lays a good foundation to start to heal and solve life's challenges. The questions below cover some of the areas that we work with in counseling. As you get answers to the questions below, you can begin to work on healing.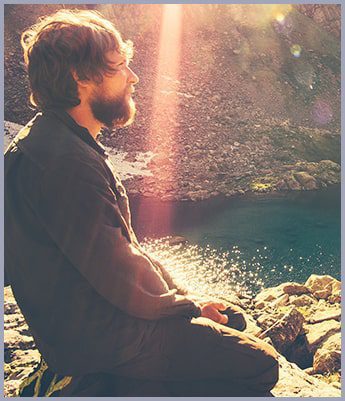 Questions to Ask Yourself
Why do I react in certain ways in situations?
What is causing me to have such internal fears?
Is my past connected to how I'm reacting now?
How do I stop overreacting to a situation and learn to cope?
How can I acknowledge my feelings and accept them?
Why do I get angry so suddenly?
Why do others have problems with how I feel?
How can I express my feelings?
Are there ways to validate my feelings?
Are feelings good or bad?
My feelings scare me—can you help?
Can I change how I feel?
Learn About Understanding
One major area that people have trouble figuring out is why others act or behave in a certain way. Often our loved one's behavior has caused hurt, anger, and resentment in our lives. Understanding the shoes someone walks in can give us some closure and peace of mind. Trying to figure out the situation can often lead us to heal and change our attitudes towards others. While we can't condone certain actions and behaviors, having understanding leads to healing.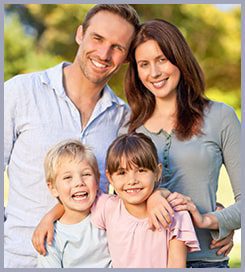 Review the examples below and notice how we separate the event and our newfound understanding of the situation. Can we react in a better way? Did this new understanding help us lower our anxiety and stress levels? Could we offer a little bit more forgiveness because of our new understanding? While not every person will forgive totally, our goal is to help you get more peace of mind. There are literally hundreds of these situations that we contend with. But with a little practice, we can help you gain understanding. Give us a call regarding your situation.
Example A
Event: Loved One Abusing Drugs or Alcohol. Loved One Gets Into Legal Trouble
Outcome: Anger and Hatred
Understanding: We come to believe that addiction is a medical condition like diabetes or cancer. The person probably wouldn't get into trouble if they were sober and clean. We don't condone their actions, but we understand to separate the disease from the person. Are you constantly picking at this person? Maybe they deserve it sometimes, but backing off may help the relationship. We believe that a little attitude shift and education on your part can help the situation.
Example B
Event: Blaming Someone for a Mental Illness
Outcome: Constant Friction and Arguing—Why Can't They Just Behave Better?
Understanding: Millions suffer from a mental illness, and there are many symptoms. You would be more forgiving with a cancer survivor and their symptoms. You need to get more understanding and education that mental illness like depression and anxiety has its own medical symptoms. Consider backing off a little from a person with mental illness.
Example C
Event: Your Relationship or Friendship Ended
Outcome: Fighting Caused Relationship to Break Up
Understanding: Often, there are hidden reasons why relationships break up. Hidden jealousy, resentment, poor communication, and control issues are the primary causes. Working to understand your behaviors and your partner's shoes can help you reconnect.
Proudly offering Counseling and Therapy in all areas of Westchester County, Putnam County, and Dutchess County including the following communities – Somers, Yorktown Heights, Bedford, Katonah, Cortlandt Manor, Mohegan Lake, Brewster, Armonk, Bedford Hills, North Salem, Mahopac, Mt. Kisco, Scarsdale, South Salem, White Plains, Poughkeepsie, Wappinger Falls, Carmel, Pleasantville, Peekskill, Croton, Rye, Harrison, Yonkers, New Rochelle, Mamaroneck, Larchmont, Purchase, Chappaqua, Briarcliff Manor, Millwood, Mahopac Falls, Baldwin Place, Hawthorne, Elmsford, Valhalla, Newcastle & Putnam Valley, Phillipstown, Kent, Southeast.
Psychology & Therapy services provided including but not limited to: